Part Time Controller for San Diego Companies
We provide Controller Services on a part-time, temporary or interim basis in San Diego. This is the perfect solution for companies who are not ready to hire a full-time Controller or who need access, on a project basis, to a higher level of accounting expertise than currently available in-house.
If you need an experienced part-time Controller, Katech Consulting is the preferred solution whether it's for 3-days a week or 20-hours a month.
SORRY, WE'RE NOT TAKING NEW CLIENTS AT THIS TIME.
QuickBooks Customized Training Class
We also provide Individual (one-on-one) Instructor-Led QuickBooks Training Class in San Diego. While one-on-one instructor-led training is more expensive than attending a group class, it is a good investment when you have a specific issue to solve or you need to get started in the right direction with your accounting/bookkeeping needs. QuickBooks class is taught by Intuit Certified Advanced QuickBooks ProAdvisor.
OUR TOP Posts
QuickBooks Online Progress Invoicing
How to set up and enter bank Line of Credit (LOC) transactions
Preparing for year-end: Hints and Tips for QuickBooks Online (QBO) users
How do I access the "Demo Company" so that I can practice using QuickBooks without making errors in my own account
How does "Inventory in and out" work in QBO Plus
How to handle vendor subcontractor retainage retention
How to handle customer retainage retention
How to UNDO bank reconciliation in QuickBooks Online Accountant (QBOA) version
Where can I find a comparison of what reports are available in different plans of QuickBooks Online
---
OUR QUICKBOOKS FORUM – ASK QUESTION
---
BUY NOW! QuickBooks Online – Anytime, Anywhere. Easily Track Sales, Bills and Expenses.
TSheets is a time tracking and employee scheduling app for companies needing to track, manage, and report time. Click HERE for Free 14-Day Trial!
---
OUR TOP VIDEO TUTORIALS
QuickBooks Online QBO Tutorial for Beginners
Views: Over 96,000 | Video Duration: 1:28:18 |
QuickBooks Online for Sole Proprietorship Business
Views: Over 73,000 | Video Duration: 1:27:16 |
QuickBooks Online – Bank Register (old easy way to manually enter the banking transactions in QBO)
Views: Over 57,000 | Video Duration: 23:20 |
---
QuickBooks Setup
Let us help to set up QuickBooks the right way for your business.
QuickBooks Conversions
We know both desktop and online versions of QuickBooks programs. Let us help manage your conversions (from QBD to QBO or from QBO to QBD) for you.
Our CFO-level Consultant has 25+ years of experience in finance, accounting, and business software. Our consulting services rate starts at $100.00 per hour.
In summary, we are good at handling one of the most stressful things for a business owner — their money and their fiscal health.
Please contact us today to find out how we can help you.
Call us today: 858-768-9281
We put our clients first. We listen to you and help you find best accounting solutions for your business.
---
Our FREE Video Tutorials on YouTube:
Channel: VPController
Channel: NewQBO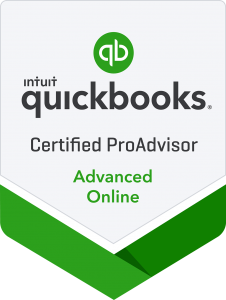 QuickBooks Online QBO blog
QuickBooks Desktop blog
Keywords: Part-time controller, Interim Controller, Temporary Controller, Controller San Diego, Financial Controller, Accounting, San Diego, QuickBooks class in San Diego